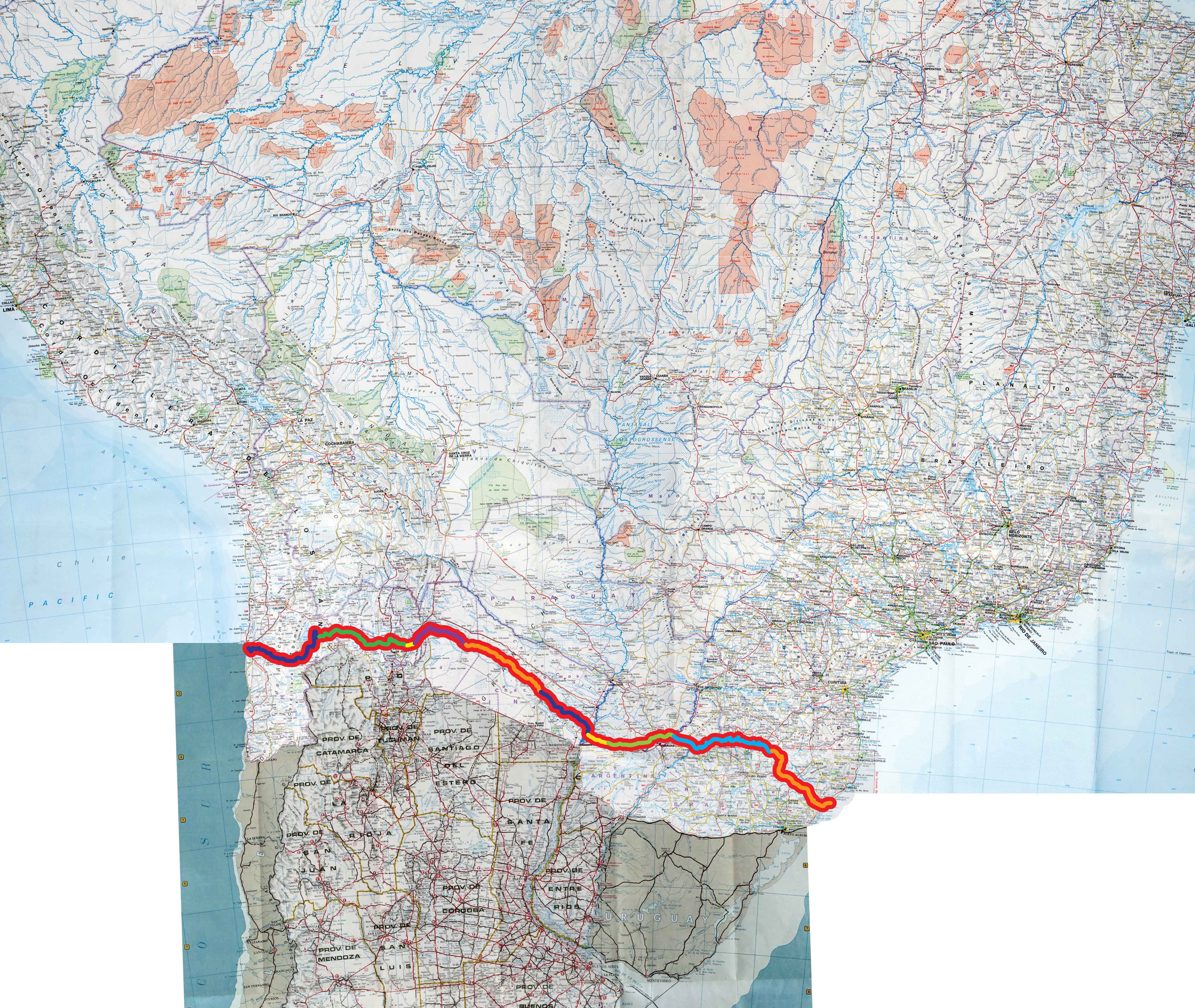 The route of Jeff Shea's walk and raft across South America:
I started walking in west (left) on the coast of South America at Antofagasta. In sequence, I walked across the Atacama Desert, then the waterless South American Altiplano. Continuing east, floating and rowing a raft 1000 kilometers down the Bermejo River to the southeast, I reached the Paraguay River. On foot, I followed the coast of the Paraná River upstream, then crossed Misiones province in Argentina, arriving at the Uruguay River. Then I followed the coast of the Uruguay River upstream on foot, arriving at the Pelotas River.
To date, Jeff has walked and rowed more than 2500 kilometers, from the Pacific Coast across Chile, Argentina and Paraguay to the mid-point of Rio Grande do Sul province in Brazil. He will return in March 2020 to complete the traverse of South America by reaching the Atlantic Coast. Jeff's objective is to propose a transcontinental wildlife corridor across South America, encompassing the driest desert in the world (the Atacama), the 2nd highest highland plateau in the world (the South American Altiplano) and the tributaries of the second greatest river system in South America, the Rio de la Plata.
---